Executive Chef Anthony Miguel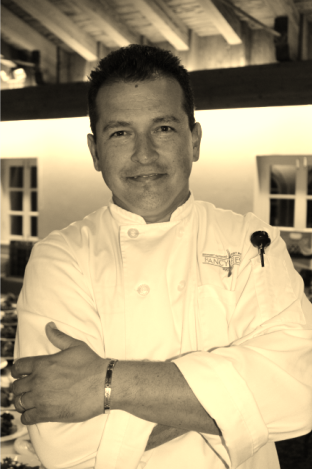 Over the last decade, Chef Anthony Miguel has become synonymous with the art of gourmet catering and event production in South Florida. Born in Havana, Cuba (land of passion), Chef Anthony Miguel brings his Latin roots & flare to his cuisine. Studying under the prominent Executive Chef Camille Hernandez at the prestigious Culinary Arts School, he graduated top of his class. Shortly, after arriving in the US he enrolled in Le Cordon Bleu Culinary Arts to continue his passion... Culinary Perfection. After graduating with president's honor, Chef Anthony Miguel joined and merged with a renowned catering company in South Florida where he excelled for four years. He has also had the honor of working under Executive Chef David Hackett and Chef Scott Downs of the Biltmore Hotel in Coral Gables. After many years of working in the art, Chef Anthony Miguel brought his wealth of knowledge and experience and began A Fancy Fiesta Gourmet Catering & Event Production. Where he continues to exceed every expectation...
Chef Anthony's creative approach to presentation blends the latest trends with handcrafted authentic dishes, producing a culinary experience that perfectly suits each occasion. Most importantly we do not have a preset menu idea. All menus are created with our clients individual inspiration to create a dining experience at any event.
Download sample menu
ideas that Chef Anthony has prepared. Every delicious element, each luscious ingredient has been carefully selected to express the desires of you. We will gladly schedule a tasting appointment prior to contracting us for a minimal fee of $200.
Catering & Alcohol Licensed by The State of Florida & Fully Insured SPECIAL MENUS
Organic, gluten free, vegan and vegetarian menus are available.
---

Upcoming Culinary Events...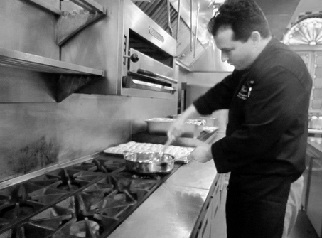 Chef Anthony Miguel will also be participating in Chef's Up Front, a culinary extravaganza to benefit Share Our Strength's COOKING MATTERS program.
30th Annual Vizcaya Halloween Sundowner
- October 29th, 2016
Proceeds benefit the protection and preservation of the Vizcaya Museum and Gardens
Spanish Monastery Bridal Show coming soon...
---